Subject

CLODES

Got A Big, Fat Wallet?

Date

05-10-2016

Views

79,330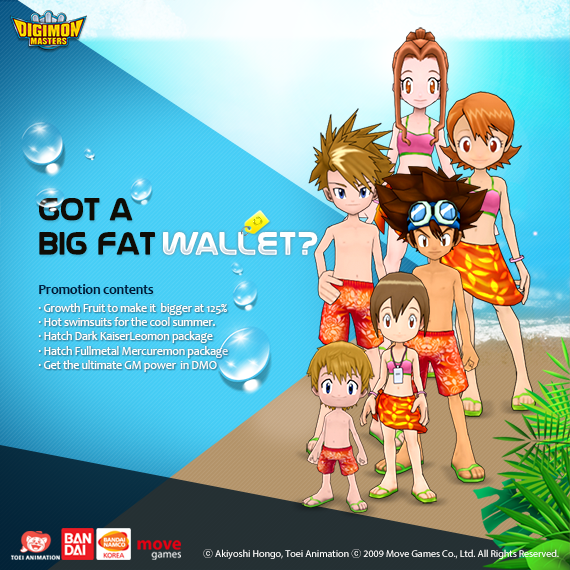 - Event period : May 10 (After maintenance) ~ May 24 (Before maintenance), 2016
#01. Grow like Mushroom!
Worrying about your tiny Digimon who won't grow up at all?
Don't worry, here is the solution: Growth Fruit. Get your Digimon BIGGER!!

※ If you use another Fruit after using Growth Fruit, it can either increase
or decrease the size of your Digimon: the size range is depending on Level
(i.e. 3/5, 4/5 and 5/5)
※ The in-game item is tradable.
#02. Cool Summer Hot Swimsuit
Sick and tired of the default dress? Summer's coming soon!
Get HOT costume and make Summer KOOL!

#03. Examon Package

#04. Spirit Digimon Package - Kaiserleomon, Mercuremon