Subject

Yamato's Birthday

Author

finnfairy

Date

04-24-2016

Views

1861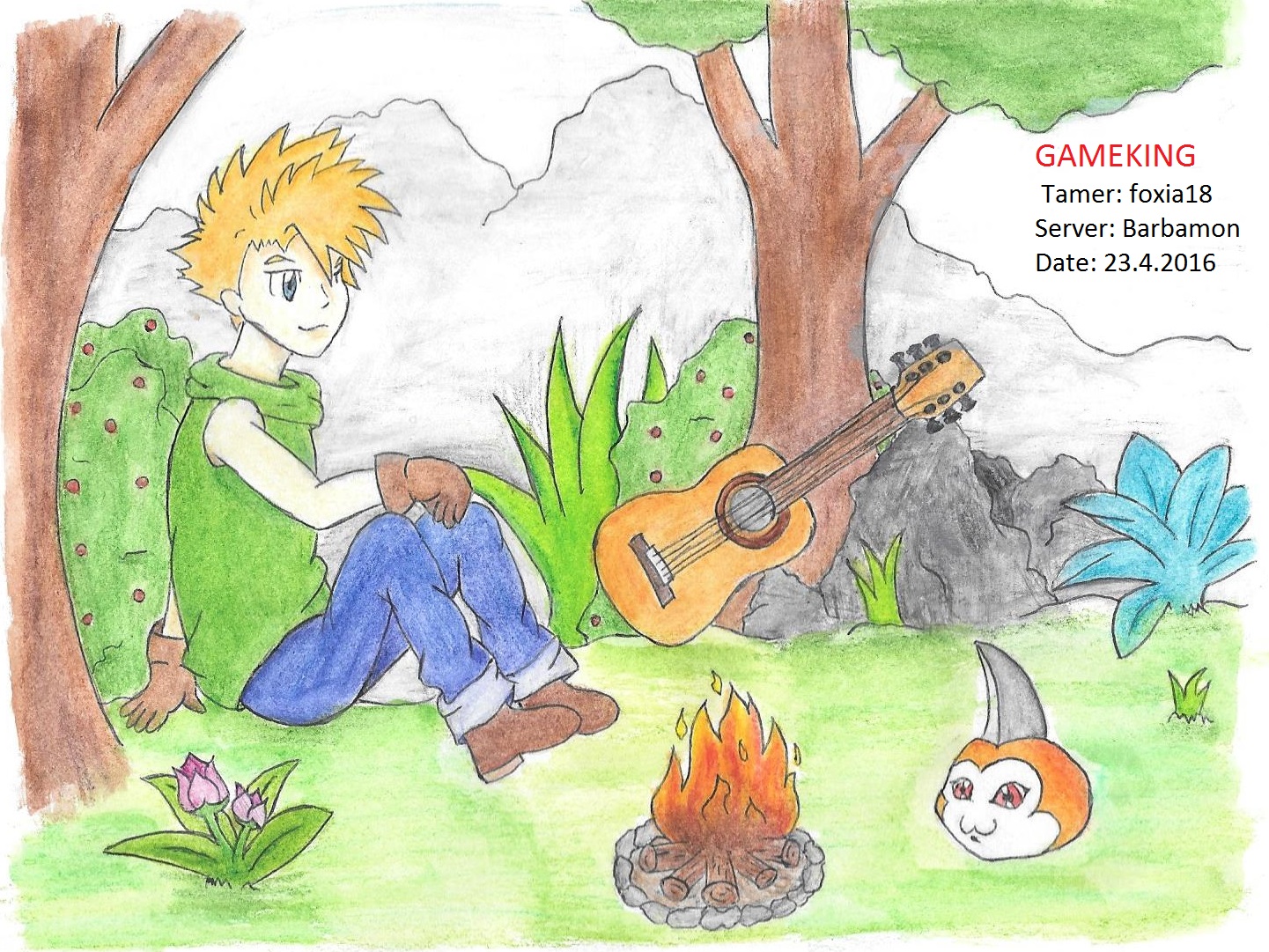 Yamato and Gabumon had had a wonderful day helping other digimons in the digital world. Gabumon had exhausted himself and turned back to Tsunomon. After the long day, they made a campfire and decided to relax. Tsunomon wished Yamato happy birthday, something which the boy had totally forgotten. Tsunomon had brought a guitar to Yamato and wished he would play it. Later that same guitar would be the start of Yamato's own band. The boy and the digimon had no birthday cakes or gifts but they were happy just being beside each other because friendship was the greatest gift ever.
I'm really sorry this post is a bit late. I had major trouble uploading it... >.<
Please, let my work still enter the contest.
Well, I hope that people will at least enjoy the picture even if it can't win. ^^
Tamer: foxia18
Server: Barbamon
Date: 23.4.2016