Subject

Just came back to discover that using macro is the trend to get bonus xp when u cant outfarm someone

Author

Cazaqui

Date

10-24-2019

Views

1539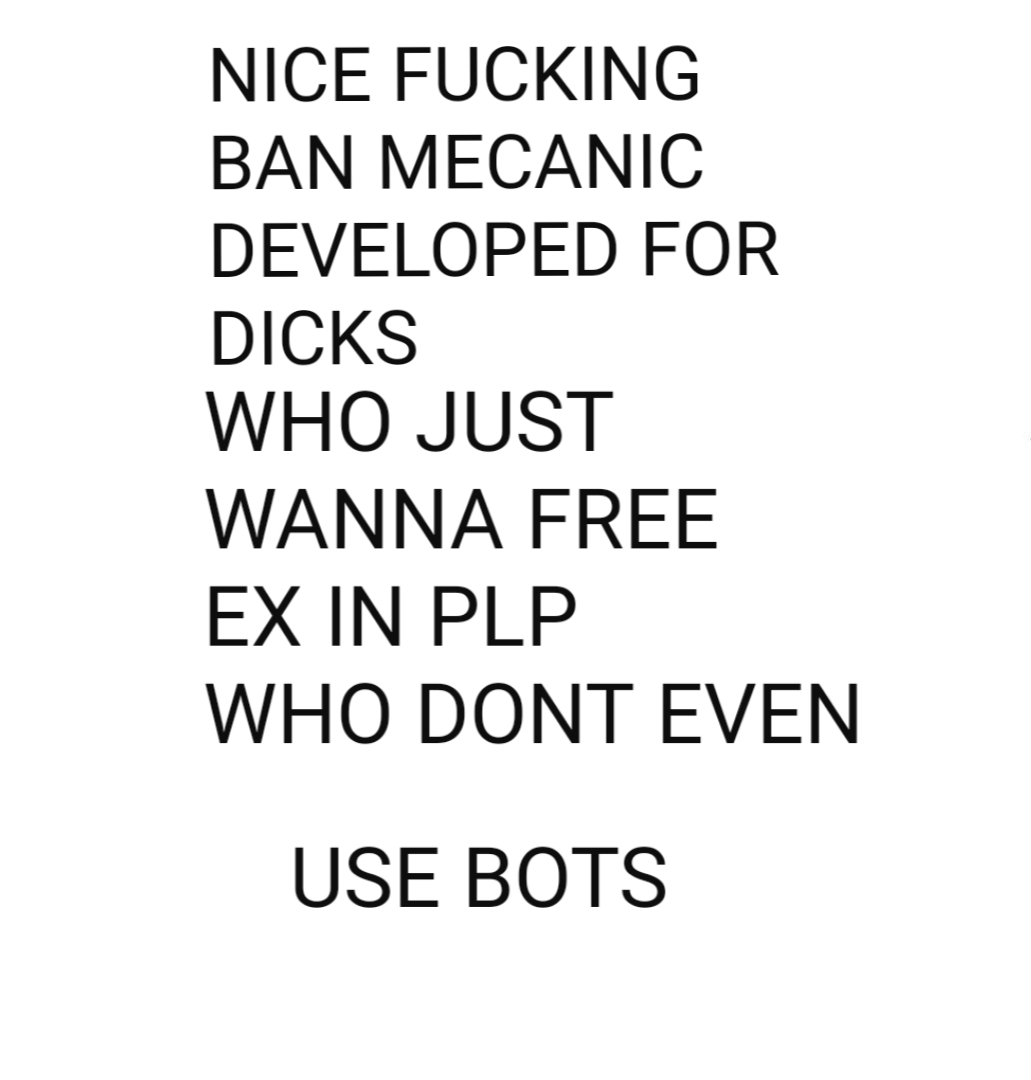 Just why the fuck do i have to a bem in 2 days straith even if i dont use bot, Just because plp like to get extra XP free.
Did I just came back to the game to enjoy this shitty mecanic?
Wanna ban bots ban every guilmon farmer in glacier!!
For real Im gonna explore this AESOME MECANIC Just cause, why not. Right? Spam this shit now
Why not abuse when i can? Just like all this love i received by this shitty mecanic whon developers cant even figure whats a bot and whats not.