Subject

One of many Unfriendly guys

Author

Erlrai

Date

09-05-2019

Views

3278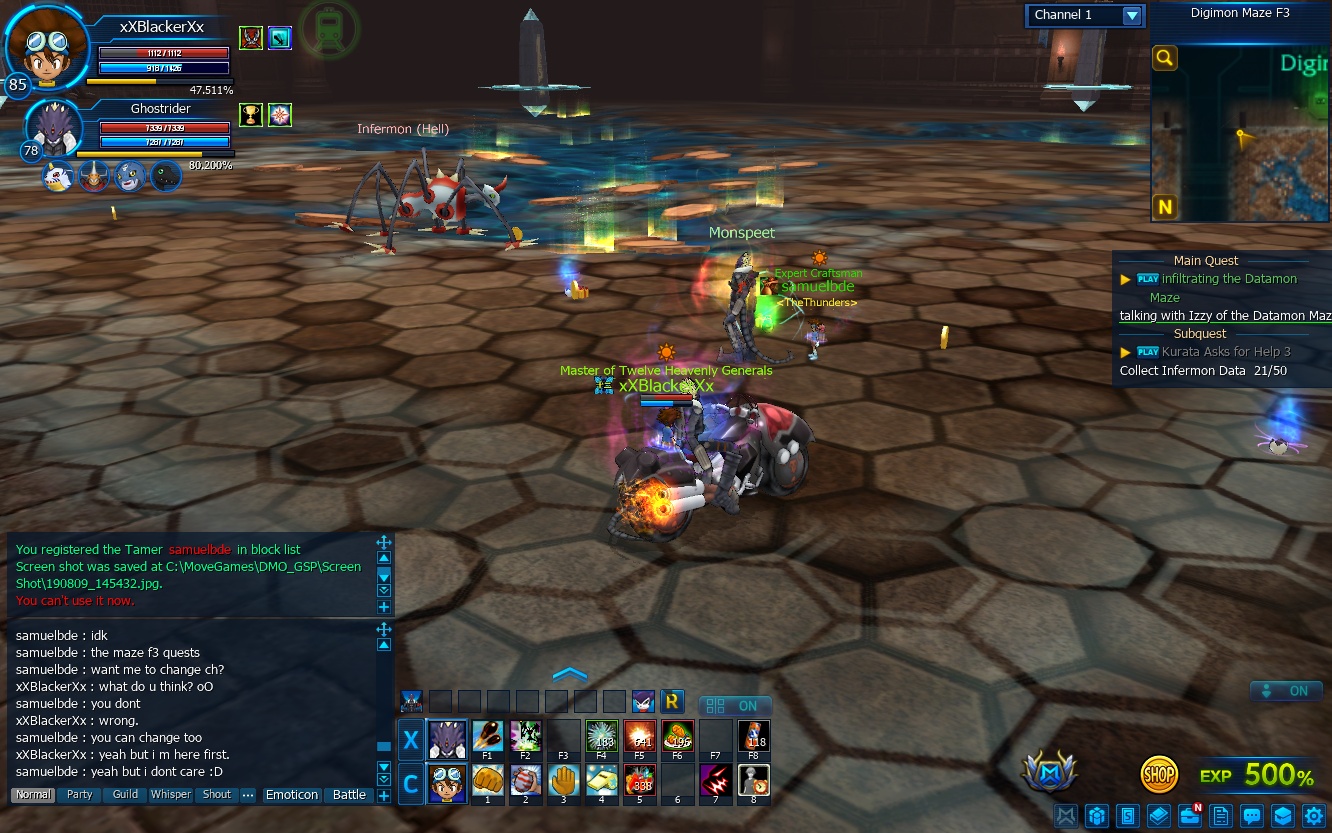 I'm quested Infermon Data, and than came a guy with a lvl 120 Belzemon and kill all infermons because he is fast running and hit them in one hit, befor i can hit them.
I ask him what he do there and he says, he makes the maze quest, i want that he change the channel but he says i can change too, but i was first there and he says he don't care.
Thats one of many guys.
Admins sent messages not to above others, but he truth is, the guys don't care of their good manners.