Subject

CLODES

Come back to Digital World! Return of Tamers event

Date

05-10-2016

Views

439,057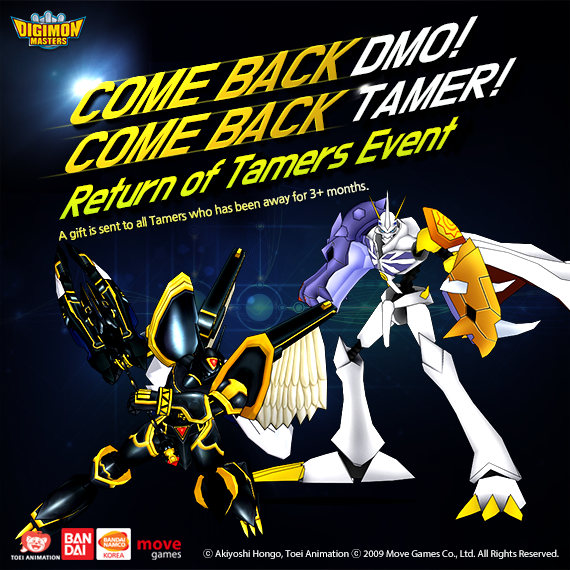 Long time no see you in Digital World!
For the Tamers who have been away for 3+ months and back again, a comeback gift will be sent.
This event will go on until you come back to DMO! Dive into Digital World! Right Now!
* The gift will be automatically sent into the Cash Warehouse, when you log into the game.
* The period of '3 months' is as of 10th, May. For example, if you have not logged
in since 10th, Feb or earlier, then you are eligible to receive the gift.
[Content of Welcome Back Box ]
- The gift can be received per account only.
- All in-game items in the Box are character-bound, not to be traded.
- The gift could be changed due to service schedule & circumstance