Racist guy - read the chat (do something gameking)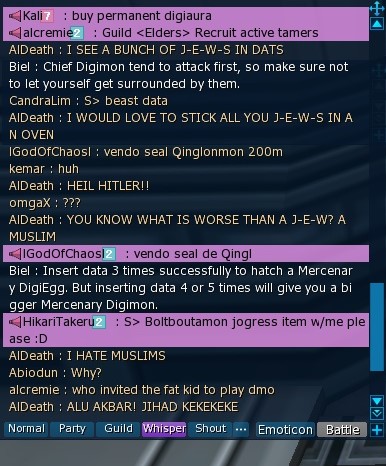 RACIST GUY PLEASE DO SOMETHING AGAINST HIM/HER.
I would appreciate if gameking do something against this "person". This kind of player can't play the game, if he continue playing probably you guys support this kind of attitudes.
Unfortunately the plataform doesn't allow me to upload more screen shots.