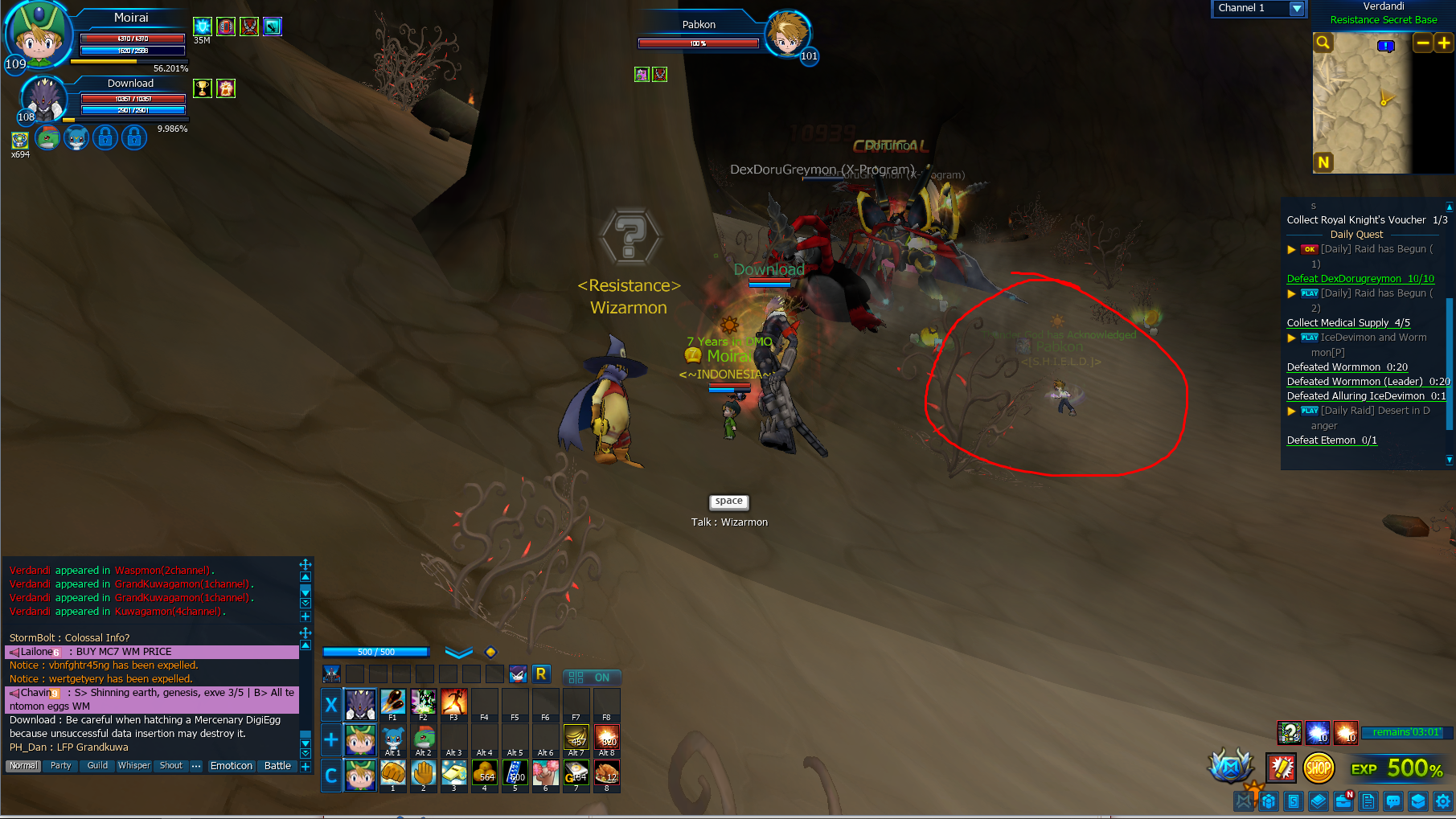 To support my report i have 3 categories to says :
1. He hit before monster completely appear.
2. He moving very weird 'Like always clicking several button' and not responding any chat.
3. He hit a bit far than usual AO
Suspect:
Name: Pabkon ( Guild [S.H.I.E.L.D.] ) < This guild had many botter as far as i meet them
Server: Omegamon
Location takes: At the cave of DexDoruGreymon breed Verdandi island CH1
Thursday, 8.15 A.M. (GMT+7)
My regard of healthy playing, Save digital world!
Moirai